Honda UK and gardening duo Paul Anderton and Robin Daly, known on Instagram as the 'Two Dirty Boys', partner up to help inspire Brits to regrow their kitchen scraps into edible fruit and vegetables.
With the average UK household wasting approximately 6.6 million tons of food every year, Honda and the gardening duo are keen to educate people on the potential of reusing food scraps.
Paul and Robin to host workshops on Honda's show stand at Hampton Court Garden Festival between 6th – 11th July to show people how simple, easy and rewarding 'regrowing' can be.
Honda UK has teamed up with keen gardening duo, authors and allotmenteers Paul Anderton and Robin Daly, known on Instagram as the 'Two Dirty Boys', to help Brits learn how to 'regrow' their kitchen scraps into tasty fruit, vegetables and herbs. With an increased passion for gardening among Brits during lockdown, there is a real appetite for home grown produce.
In addition, according to WRAP *[1], UK households waste approximately 6.6 million tons of food every year. Honda and the Two Dirty Boys are therefore encouraging Brits to think again before throwing food away.
The Two Dirty Boys will be on Honda's Lawn & Garden stand at RHS Hampton Court Garden Festival 2021 (6th – 11th July) to help educate visitors on food waste. They'll be running daily workshops at the show on how to 'regrow' kitchen scraps usually bound for the waste bin into edible food again.
Paul Anderton from the Two Dirty Boys said: "We're thrilled to be working with Honda to help spread the word of how regrowing scraps and cuttings can be so rewarding. Regrowing from kitchen waste is fun, cost-saving and above all good for the environment.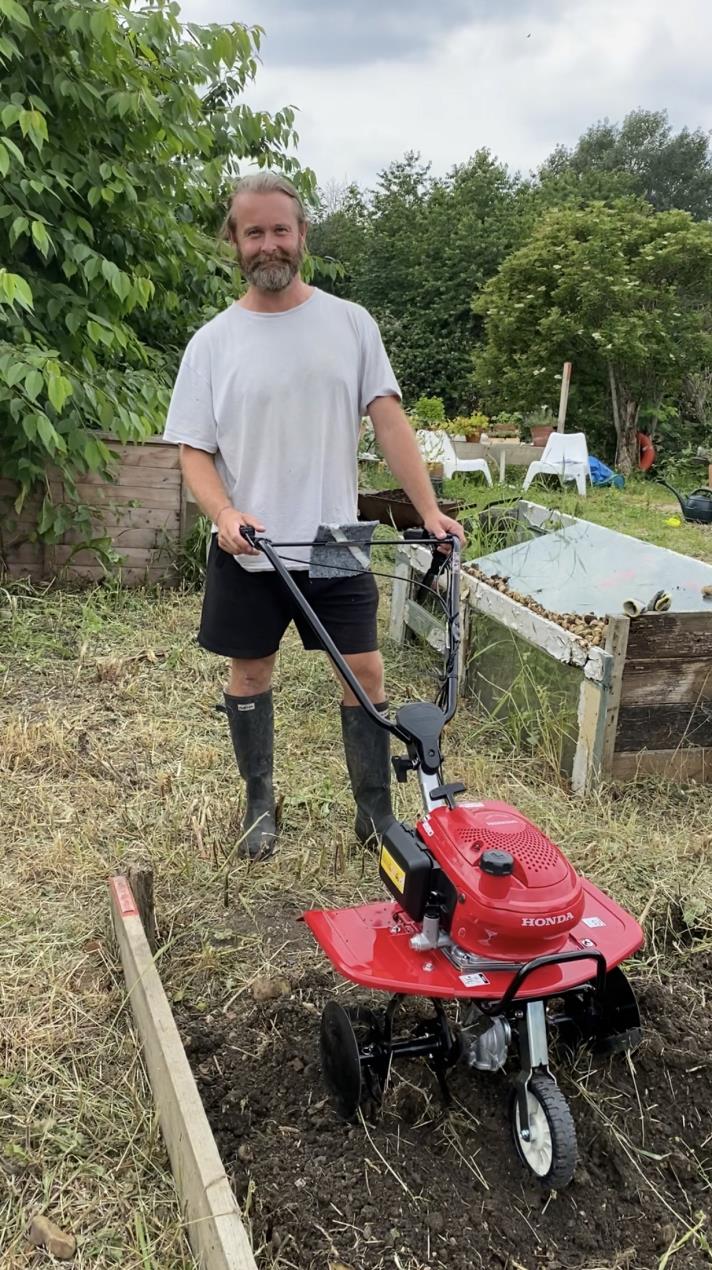 A first attempt at turning a kitchen scrap into an edible crop can feel a little like a science experiment, but if you get into the habit of saving and nurturing cuttings and seeds you really can be rewarded with a decent-sized harvest, with a little care and attention. Even better, you don't even have to leave the comfort of your home to get started."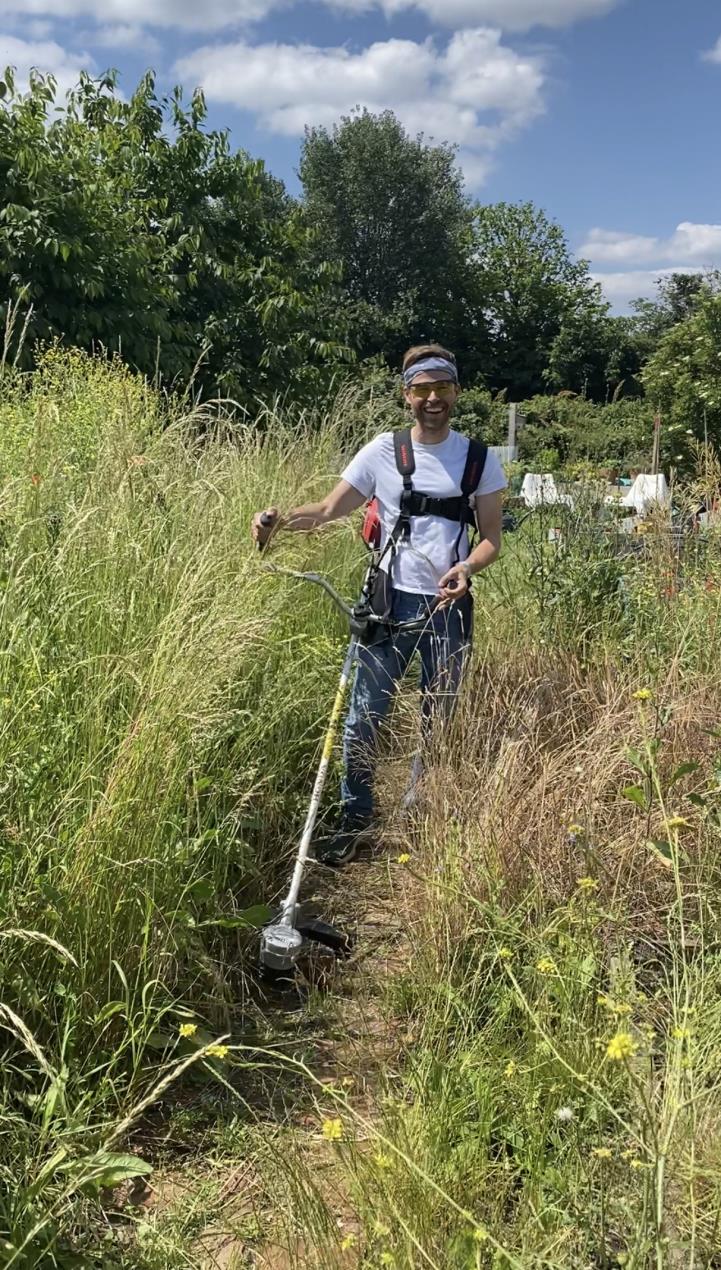 Honda also helped Paul and Robin transform their newly acquired allotment in east London with its range of lawn and garden power products, including the new environmentally-friendly cordless battery leaf blower, brush cutter and hedge trimmer. These Honda power products are designed to make life easier by reducing manual labour time. This has meant that Paul and Robin have been able to transform the allotment from an overgrown space into a useable plot in just 24 hours.
Steve Morris, Head of Power Products for Honda UK, commented: "We're delighted to have Paul and Robin with us at this year's Hampton Court Garden Festival. We want to help people understand how they can join the 'growing your own' trend in a simple way that is friendly to both the environment and their pocket! You only need a windowsill and some small pots to get started so it's really accessible."
"For those visiting the Show on Saturday, you'll instead find meteorologist Laura Tobin is on our stand giving talks throughout the day with top tips and insight on how the weather can impact your gardening."
Honda's extensive range of lawn and garden products – from its robotic lawnmowers, to its cordless leaf blowers and hedge trimmers, through to its ride-on mowers – will be on display at Hampton Court Garden Festival. There will be a special show offer on its cordless range of products, brand experts will be on hand to offer advice and a 'match-mower' service for those who need help choosing their perfect lawnmower.
Top 5 easiest things to regrow
Armed with a windowsill and reusable containers, you can make a start on these five easy to regrow edibles.
1. Spring onions. Perhaps the easiest project to get the juices flowing. All you need is a glass of water.
2. Beetroot greens. Fast-growing and colourful this crop can be used as spinach substitute all year round.
3. Celery. You'll always be one step closer to a bloody Mary with your own windowsill celery garden on-the-go.
4. Lettuce. Over the summer months the base of a lettuce renews itself several times. Impress your brunch guests with tableside harvesting.
5. The avocado. An ornamental beauty when growing, the humble avocado pit transforms into a striking houseplant. The perfect last-minute birthday present solution.