A new mix-and-match option from LifestyleGarden® is set to create a wealth of opportunities for retailers, enabling stockists to build a bespoke offerings and to try lines they might not have considered before, all whilst helping their customers find the perfect set up for their outdoor space.
The exciting new move by leading furniture manufacturer, LifestyleGarden® means that, from 2024, retailers (and consumers) will be able to build their perfect furniture set, drawing from LifestyleGarden®'s extensive portfolio of table and chairs across the Topaz and brand-new Urbanite collections, plus a selection of exquisite selection new FSC™ teak tables. Choosing from these stunning collections, retailers can put together a wishlist and create almost bespoke offerings that will give them an exclusive range and provide stand out from competitors.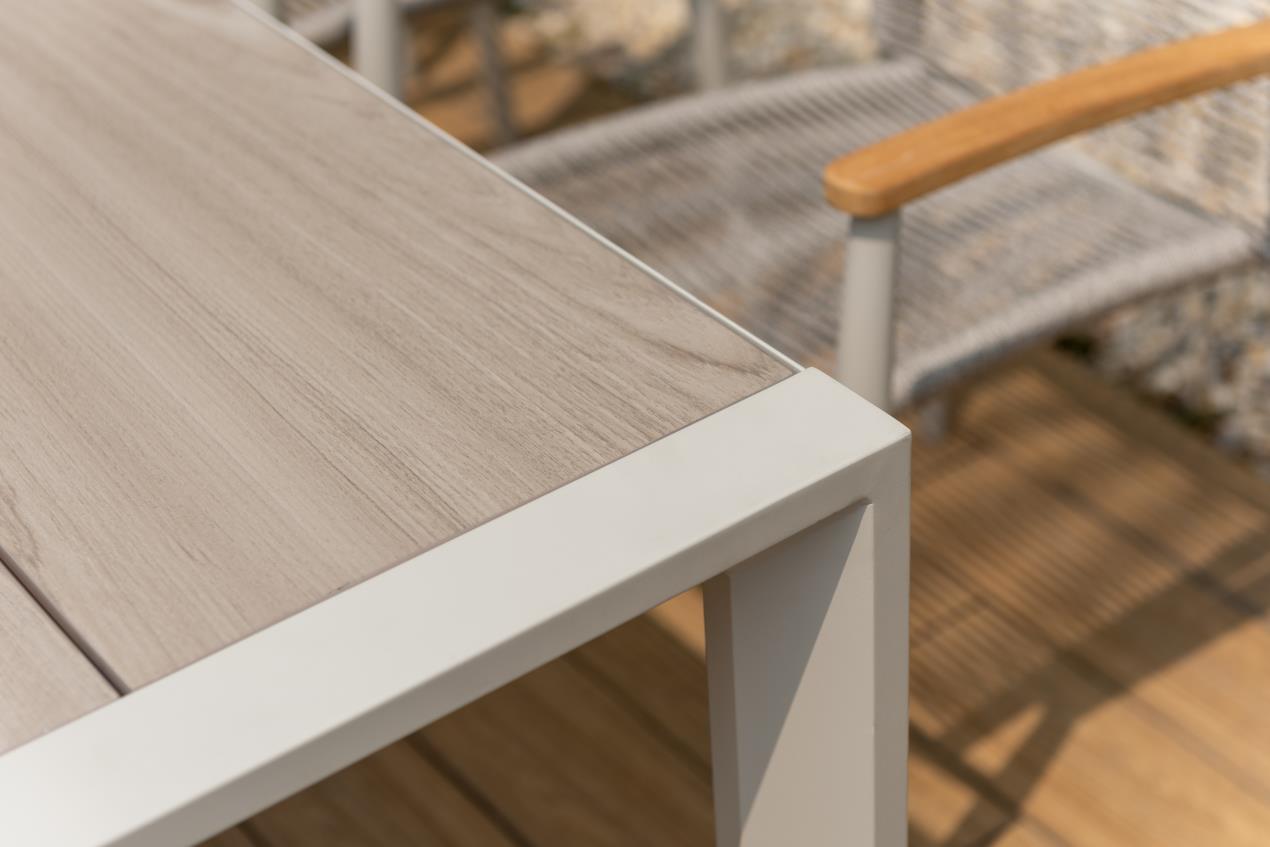 With a focus on three core colours across new and existing ranges, these products are perfectly designed to blend seamlessly with one another, making mixing and matching easier and putting 300 configuration options at your fingertips.
The new Urbanite collection provides a contemporary upgrade on LifestyleGarden®'s popular core aluminium dining ranges and features two colourways: Coral Sand and Mouse Grey. When mixed with the chic Topaz collection and new FSC™ teak lines, consumers will have access to a seemingly endless choice of stylish combinations.
Flexible volumes
This versatile new sales tool also enables stockists to be more adventurous and try listing items they wouldn't necessarily consider, whilst still carrying tried and tested 'bread and butter' ranges. By offering greater flexibility with volumes, LifestyleGarden® aims to give retailers the confidence to broaden their offering and the opportunity to try something new.
Where possible, LifestyleGarden® will also utilise its strong UK holding to support retailers and deliver extra stock from the range if they find their customers are looking for particular items. These changes elevate the level of service stockists are able to provide consumers with, giving them access to configurations that best suit their needs and personal tastes and helping them put together the perfect furniture combination for their outdoor space.
Positive feedback
So far, the response from LifestyleGarden® customers to the new 'mix and match' strategy – first launched at SOLEX 2023 – has been overwhelmingly positive, with retailers using the flexibility on volumes to explore materials or styles that they might not otherwise be able to offer to their customers.
There continues to be huge demand and confidence in LifestyleGarden®'s maintenance-free collections but 'mix and match' is already doing what it was designed to do, as retailers have enjoyed filtering several different designs into the proposition and are creating an exclusive offer that truly caters to their customers. With the all-new mix and match concept, retailers can fill containers with the products they want and create endless combinations through LifestyleGarden®'s proven, trend-led ranges.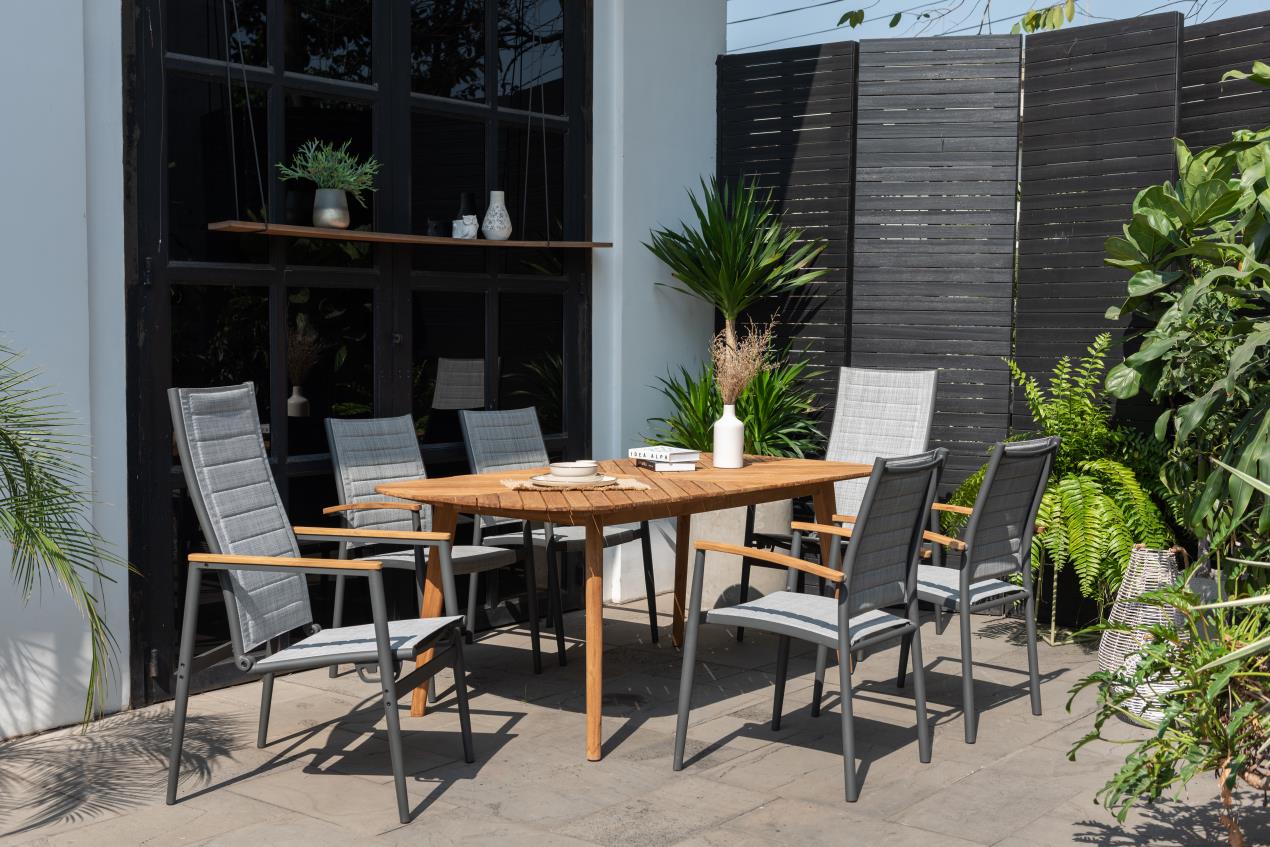 LifestyleGarden® Commercial Director, Paul Cohen said: "We are really excited by this strategy and have had a fantastic response from retailers, who are using 'mix and match' to build an offer truly tailored to meet the wants and needs of their customer base. It's been full steam ahead since we launched the concept and, on the back of such a warm welcome from stockists, we are excited to expand on it further going forward.
"We want our retail customers to be able to offer the best products and exceptional service, which is why it's so important for us to support them in any way we can and help them remain ahead of the curve. As a group, there has been a lot of hard work behind the scenes with regards to pricing and logistics for season 2024, to ensure retailers can stay competitive in the outdoor living market and offer consumers great value."
Find out more
To see more of LifestyleGarden® 's impressive portfolio, visit www.lifestylegarden.co.uk