The award-winning collection currently taking the industry by storm, Plantsmith has its sights set on transforming the indoor plant care category in 2022. Maximising its perfect combination of highly-effective horticultural products with chic, on-trend packaging, Plantsmith is offering retailers a dedicated houseplant care range that promises exciting year-round gift opportunities.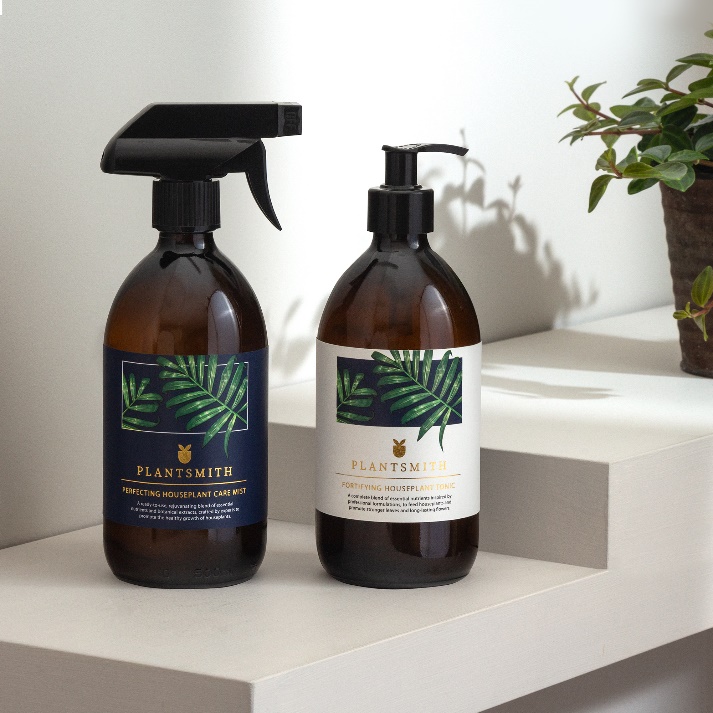 Indoor plant care products may not be an obvious gift choice but that's because you haven't laid eyes on the stunning new range from Plantsmith. As indoor gardening continues its upward curve, boosted further by the pandemic, households are spending more than ever on gorgeous greenery. Therefore, the opportunity for retailers to provide customers with a quality, easy-to-use houseplant care range that doubles up as thoughtful gift – designed not only to bring the nation's houseplant enthusiasts joy and treat the foliage in their care but to also look incredibly good whilst doing the job – is far too good to miss.
"Product that will sell well in all houseplant departments"
Plantsmith is making waves in the industry and recently celebrated an impressive double win at the annual GIMA Awards, where its innovative range beat household names like Miracle-Gro and Burgon & Ball to land the top spot in both the Garden Care category and Garden Clothing & Gift category. The panel of judges, which included leading retailers, trend experts and media, were 'wowed' by the range, which they described as, "great-looking and well-executed product that will sell well in all houseplant departments".
No longer will indoor gardeners hurriedly shove bottles, boxes and tubes out of sight. Plantsmith's striking range of quality houseplant care boasts stylish, sustainable packaging that taps into the houseplant aesthetic, with amber glass bottles and elegant labels featuring beautiful botanical prints, meaning users will gladly leave them out on display. From individual 500ml bottles of the brand's miracle-working Fortifying Houseplant Tonic, right up to its exclusive new gift sets, every item across the range is sure to catch the eye of customers on the lookout for something special for the houseplant fanatic in their life – or even as a treat to themselves.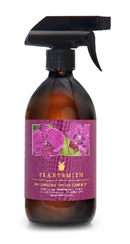 But, as gorgeous as Plantsmith's packaging is, these products are by no means a gimmick. Drawing on more than 40 years of horticultural experience, and with formulations inspired by professional growers, this range of plant care delivers on its promise to bring out the best in houseplants and help foliage thrive.
The company's key aim is to demystify houseplant care, making it easy and accessible for all and helping even the most novice of gardener achieve growing success. As a result, the compact collection comprises six Plantsmith products, all carefully created to feed, nurture, protect and strengthen indoor plants, whilst also ensuring maintenance is straightforward and simple. New exclusive gift sets have also been launched.
Find out more
Plantsmith is on a mission to demystify houseplant care and help indoor gardeners get the very best out of their greenery, with effective products that make maintenance quick and easy.
Founded by houseplant enthusiast Nick Jackson, the company draws on decades of experience from its horticultural experts, which include Nick's father, Richard Jackson, whose career in the garden industry spans 40 years and has seen him awarded both the Garden Retail Lifetime Achievement Award and Garden Media Guild Lifetime Achievement Award.
Plantsmith's quality range of products was recently awarded two awards at the annual Garden Industry Manufacturer's Association (GIMA) Awards. The range was judged by a panel of leading retailers, trend experts and media, and beat stiff competition from major household names to take the top spot in the Garden Care category, before going on to win the Garden Clothing & Gifts category.
For more information, visit www.plantsmith.co.uk